Summertime has officially ended – Fall has begun and cuffing season is in full effect.
It's only a matter of time before your +4479 502 becomes a saved contact, 'Jermaine – Don't answer' suddenly looks saucy and your 'What you saying big head' becomes your afterhours spooning buddy.
If you're unfamiliar with cuffing season let me give you a 101 of what to expect and how it works.
Cuffing season has seven key stages us ladies and gents go through to find a winter bae during the colder months ahead.
The following stages are as follows:
Scouting: August 1-31st
Drafting season: September: 1-30th
Try outs October: 1-30th
Pre Season: November 1-30th
Cuffing Season – Dec 1st- Jan 15th
Play off: Jan 16 – Feb 13th
Championships: Feb 14th – onwards
Please be aware the above schedule is subject to change dependent on feelings and availability lol.
I'm going to give you my opinion on how us ladies prepare for Winter sports which I call Baelympics.
Scouting: August 1-31st
During mid-August, you'll get the following DM's / texts:
Emoji eyes – or they leave them under your comments with no explanation (How am I meant to respond to this please) ??
Wa gwan, what you saying? – SIDE NOTE: Can guys stop doing this, you're saying the same thing twice.
Do you have what's app? – You're basically asking for my number lol
They're all very irritating DM's which should be declined if you have a boyfriend, but if you're searching for company those messages may be just what you need to help you during your scouting season.
After blanking messages and leaving some guys on 'message seen', you manage to collate a few potentials.
Once the list has been confirmed, its time to update the girls with the final draft of men at the scouting ceremony.
The scouting ceremony is a list of guys who are in the running for winning Gold during Baelypics.
This ceremony should only be for the ears of your friends for entertainment purposes only!
Some ladies have at least five guys who are in the league to win unlimited spooning sessions and a Christmas gift this winter.
Drafting: September 1st- 30th
Ceremony over – Now it's time to see if these guys are worth your time.
You might go on a few dates and enjoy the odd convo here and there, but not all of them get the benefit of seeing you after work.
Drafting your potentials is like a 'Tick box' session, you have to delete at least two guys off the list who don't have that 'Je ne sais quoi'
If he's ticks more than six boxes out of ten he can stay onto the next round.
You don't have time for anything less that 60% sauce, you can teach the Baelympics winner the remaining 40%
Sometimes a few ladies might get attached to the 'old school' fling/ex who they swore to their friends 'he's not worth the hassle' – but SOMEHOW… he's in the drafting list which was not captured during your ceremony.
In my opinion these guys are usually HEADACHE.
They were left alone to collect dust from the beginning – be prepared for embarrassment and headache, these guys don't usually stick around for long.
As we're in September lets discuss:
Drafting Season
Ahhh… how can we NOT love this stage of cuffing season.
When guys are lonely and need more than Fifa 18 or 2K18 to entertain them.
When girls need someone to show off their Fenty Beauty Trophy Wife highlighter, because someone needs to catch this glow honey LOL.
During the drafting season its normal to go out on 'dates' to get to know your choices a bit better, but its never fun to see your friends with the 'I swear you don't chat to him' link in London Bridge Vapiano's enjoying a cheeky pasta because you think its LOW KEY.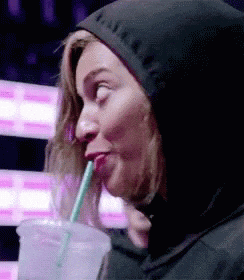 Note to everyone
Vapiano's in London bridge is BATE, so if you don't want your friends catching you with the guy you said you were not talking too, I suggest you dine elsewhere.
Do not, I repeat DO NOT, try and get there 1hr before closing, hooded up sitting quay quaaay at the back of the restaurant to eat in 'peace' – We'll still see you, don't try and be smart lol
By the way;
The 'I swear you don't chat to him' date is usually the old skool fling/ex you added into the mix, but purposely left him out the scouting ceremony to avoid hassle from your friends.
Remember I told you to be prepared for embarrassment…. well, this is only the beginning.
It's always fun getting excited to go on dates, dressing up and enjoying phone calls taking about any and everything.
But it can get intense sometimes – For me, drafting season pretty much meant I'm in a relationship one/two months of us talking and that's it.
I've secured the bag, out the game, no longer entertaining anyone and uploading super cheesy 'Me and bae' photos on the gram.
I'm to much of a hopeless romantic to participate in Baelypics till the end lol.
Some ladies are not trying to secure bae at all, they simply want company until winter is over.
They are completing all seven seasons because they need to make sure their cuddle buddy is LEGIT.
There is nothing wrong with this but…. ladies, please be clear on what you want before leading these guys on.
Also be prepared for disappointment as some men may not have the same intentions as you.
Have fun, be safe but still keep it classy – Your body is a temple, don't be freeing it up to any and everyone with a connecting beard lol.
Drafting is all about testing the waters and making sure the potential guy fits into your world.
It's about getting to know the person to see if he meets the cut, or if he gets put on the bench for someone else to prove himself.
This may sound bad to guys reading this but some of you do it too.
You have a list of females you want to keep your company, and get rid of them when you're bored or when they start developing 'Delusional Dionne' tendencies lol
With that being said, what's wrong with ladies making sure the guy they want to spend their winter season with is worth it.
Who knows… A lucky guy might make it all the way to the championships and be future bae if he plays his cards right.
Drafting Season is almost over lads, do you think you've made the cut for 'Try outs' next month?
Ladies, have you made the right choices or are you still scouting for candidates? lol
Do you have any drafting season disasters?
Are you participating in Baelympics this year?
If so, leave me a comment I'd love to hear your stories.
Cuffing Season: Try Outs – Out October 26th