Hey People, I'm back with another 'Cuffing Season' blog post.
November is an interesting month as it's 'Pre Season' for all participants of the cuffing season game.
I call it a game because if you make the wrong move you LOSE lol, you're dropped for the potential sitting patiently on the bench, waiting for you to slip up.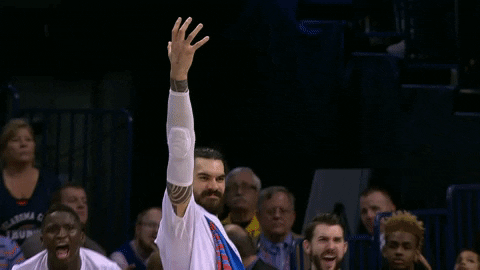 If you play your cards right you have almost secured the bag, you're getting closer to the finish line and winning the championship game of the Cuffing season event.
Pre-season is usually the time when I'm completely out the game and planning Christmas presents for bae and looking for matching Christmas jumpers.
I'm done with trying to cuff my potential down, my minds made up and he's mine – The end Lol!!
Pre-Season is all about you and your potential are going on spontaneous date nights, enjoying each other's company and announcing to friends and some family members that you're 'TAKEN'
That's a long time coming from your drafting stage, you're a slyly spoken for babe, you're moving up in the world.
You're buying presents and arranging plans for Christmas day with your family and your boo's fam bam.
Whoop whoop!
Everything is going great, you're so smitten with your other half and your friends seem to like them too. What could go wrong… Could bae mess it up and have his Christmas present returned?
Lets hope that's not the case, you're in a pretty comfortable situation right now gurrrrl, you've
cleared out the dead guys and bagged yourself a cutie for the winter holidays.
The only downfall you may have is the odd 'Archived Andy's trying to shoot their shot as they've seen Instagram photos of you and bae which has them reminiscing on what they once had
*Rolls eyes*
But hold on, bae gets the occasional message too, they always have them Delusional Dionne's who still refuse to understand their time is over.
If you read my 'Wifey Fluffer' Blog post, you know all about Dionne lol.
Now let's refer back to four stanza's above this, because bae might really get his present returned if he doesn't regulate this situation.
To all the Dionne's out there…. If you're still on the bench during cuffing season, leave peoples men's alone….You'll be someone's side piece soon, be patient babe.
Pre-Season is pretty chill, it's not too serious but serious enough for you to be focused on one person who you take quick #foodie pics with on date night and @ on Instagram when @theendsplug posts a fire memes lol.
(If you want to make bae laugh at work add the ends plug, every post is guaranteed laughter)
Plus you have a permanent spooning partner during winter, not sure about people outside the UK but London is BLITZ at the moment, a spooning partner is essential.
That spooning partner can be a person or pillow I'm not fussed lol. (Don't act like you've never hugged your pillow when it's cold for extra warmth… Or am I the only person that does that lol)?
Your friends and some family members can get slightly comfortable with your drafting stage winner, but this is just a bit of fun for your winter nights.
This is when your Netflix account gets rinsed, its a standard procedure to watch a movie, even after date night lol.
This is why you can't do Netflix and chill by yourself, the combo doesn't even make sense during cuffing season.
You cant pay £7.99 to enjoy unlimited TV programmers and movies on your Jack jones.
(On your ones if your from south lol)
You better make sure you get your monies worth and enjoy watching Greenleaf Season 1&2 with your babe lol.
(If you're not watching Greenleaf pleeeeaseee watch it and thank me later. Shout out to Sonny for the hook up)
The main thing to remember is cuffing season is just a game, this is NOT long term.
If under serious circumstances your cuffing season game turns into genuine emotions (like what happens to me), you're hoooooked fam… lol
On that note, look out for my 'Cuffed During Cuffing Season' blog post out December 7th at 10am
I'll be telling you the ins and outs of what really goes on in a woman's head, when she finds herself smitten for a 'temporary' love affair.
Thanks for reading x