Hey guys,
HAPPY NEW YEARS EVE!!
I can't believe the year is over, 2017 went by so quickly for me.
The year has been such a blessing in more ways I could ever imagine, it's been tough but some life changing and memorable events have made it worthwhile.
To name a few;
1- My best friend's wedding.
April 29th was one of the best days of my life, my best friend aka twin got MARRIED!!
She looked absolutely beautiful – I can't wait to see what the new year brings for her and my bro in law.
The stress of getting everything right was real, but my twin managed to graduate with her Masters and marry her best friend.
This is what you call true life Goals!!
Millies Fashion SLAYYED my traditional dresses – If you need traditonal wear sown, Millie is 100% your lady.
Thanks Auntie Millie, see you soon.
Millie's Instagram: @millies_fashions
2- Starting my Blog
July 9th was the official launch of my Coco V London blog.
A month before starting my blog I uploaded a YouTube video but wooooow, keeping up with YouTube was a crazy.
I may give it another go in 2018
Realising I had very little patience for youtube I decided to take part in the 30 Days Self Love challnge.
This enocouraged me to uploaded my 'Self Love' post which then lead to my 'Green Emoji Heart' poem and the infamous 'Relationship Series' blog posts.
For that I want to say a massive THANK YOU!!
Blogging started off as a hobby, but your emails, DM's and comments have been so encouraging and has motivated me to turn my hobby into a lifestyle.
I cant wait to write more Relationship based blogs for you next year.
Relationship Series will resume in January 2018!!
The support you've all shown me on YouTube and my blog has been amazing, you guys are the illest!
3- My baby girl turned One!
September 23rd my little Angel turned 1 YEARS OLD!!
I've never met a child who's as happy as my god daughter, she is constantly smiling which melts my heart.
Isabelle had an amazing Cake Smash photoshoot which got pretty messy in the end, it was all worth it as the photos came out BEAUTIFULLY.
Why is my God-daughter soo perfect – Auntie loves you Issa!!
I have a few more memorable moments, but its long listing everything.
These are my top three worth talking about highlights – Sorry guys lol
Now… life isn't always happy, happy, joy, joy;
Sometimes things go wrong which may seem frustrating at the times, but trust me it's needed to get to the next chapter of your life.
I've had some disappointing chapters which made my 2017 stressful but a real eye opener at the same time.
I lost some people I'd never imagine would leave my life, but now that their gone… I don't miss or think of them at all – The ONLY thing I do is pray for them, because lord knows they need deliverance lol.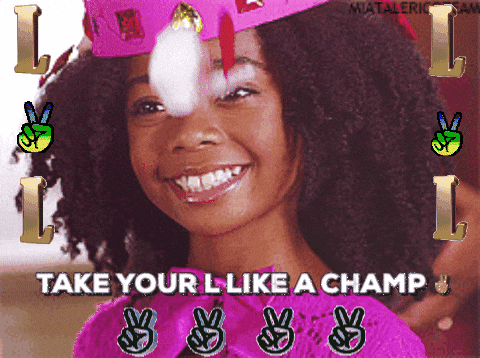 2017 has been the year of lessons.
I've taken some L's over the years but this year has been the worst.
I can't lie, the L's taken this year have been such school boy errors… smh
Never in life will people dub me like this again lol.
To round up this blog post I'm thankful for both peak and pits of 2017, but most importantly I'm thankful for my growth, life and opportunities.
I hope you enjoyed the last blog of 2017 – Not the best blog I've posted but its decent lol
Let me know your peak and pits of 2017 in the comment section below
OR
Follow me on Twitter to discuss 2017 Lessons and LITuations at 12pm GBT!
See you next year peeps.
Be safe with whatever you're doing this evening – Have fun and have a glass of water for me lol.