Hey everyone, welcome back to the New Year of 'Cuffing Season'
This is my first 'Relationship Series' blog of 2018 – Oh yeah, Oh Yeah!!
So, in my last post we discussed 'The Pre-season Stage of Cuffing season'
I lightly explained 'Cuffing Season' is just a game which occasionally turns into something serious once feelings get involved.
Now that Christmas and New Year's is over, how did you spend your holidays?
Were you snuggled up with bae, or did you enjoy it with your family and the occasional message from your boo?
From experience, it can only really go three ways… Bae risks it's all and spends time with you at Christmas.
OR
He played it cool and kept his distance to not seem to 'sprung' *Rolls eyes*
OR
You're a 'Fun Felicia' – SMH… God forbid ANY MAN CHILD does you like that lol.
Let's be mushy and choose "Bae risks it's all and spends time with you at Christmas"
Christmas with Bae 2017
Don't ever act up and say you're not excited because GURRRRRRRRRRRRL I'm 110% excited for you.
Mum may have given you the one two smiles with a little "Hello, you alright, nice to meet you" vibe, but deep down she's sizing you up to see if you're worthy of her son lol.
We all know you are, so mummy will get use to you.
From experience dads are usually more welcoming, they don't really pre-judge you as they had the same drama with their mother when they brought home bae's mum lol.
Cutting a long story short, he gets it lol.
After settling in for a few hours everything is going well, the family are cool, bae seems relaxed and you kinda feel like you're at 'Home'
Then it hits you…. This cuffing season ting is no longer a game anymore; this is a 'Situationship/Relationship'
You really got yourself cuffed during cuffing season, when all you really wanted was someone to spoon with during the cold winter nights.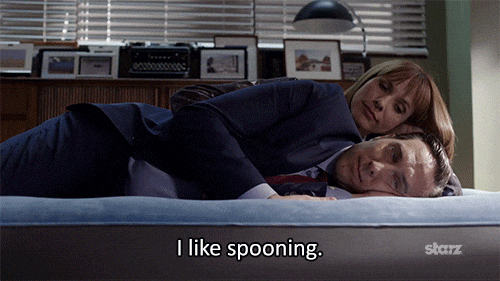 It was never the plan to be exclusive with anyone, but somehow feelings have got in the way and
POW… Common sense has left your body.
Sooo it looks like we gotta prepare for New Year's Day gurrl.
You have to ensure your outfit and hair is on point because it's so obvious you'll have plans.
Somehow this is more stressful than you expected, you're pre-planning Bank Holiday outfits and stepping into 2018 with a 'Semi Boyfriend' lol.
In all honesty you can't complain, he's a nice guy, he got you a cute present and you met the family.
He seems serious, you can't drop him not, you're both too far gone. (Well kind of)
Now…. I could go on about how amazing this guy was at Christmas, as well as you picking out a cute outfit from pinkroseapperal_ on insta for New Years, buuuuuttttt that's kinda boring.
Suppose bae decided to 'Played it cool and kept his distance to not seem to sprung' or better yet… treat you like a fun Felicia and drop you during the holidays.
I wanna give Cuffing Season a little revamp, I want to show you how QUICKLY feelings can change and what you thought was all fun and games turns into real heartbreak.
Join me on the 18th January to read 'Cuffing Season: Distance during the Holidays'
Don't forget to comment below, or tweet me your thoughts on this week's blogpost. x