Welcome to the finale of Cuffing Season, I can't believe the season has gone by so quickly.
The championships are here and our cuffing season players are read to claim their trophy.
It's been a long, fun and emotional rollercoaster of games, but if you made the cut it's time to see if your Netflixand Chill evenings, midnight spooning and hard work has paid off.
I pray your Netflix membership was worth it.
If not head over to @unadultpod's twitter and enter their competition to be in the running for winning a £25 Netflix gift card for Valentines.
You cant say I don't hook you guys up lol.
As discussed in my first ever cuffing season blog post, I'll be giving you the low down on how us females prepare and play the Cuffing Season game.
We don't play to loose, nor do we need any Drafting stage or Delusional Dionne's girls getting in the way of winning the championship cup lol.
Let's go back to Christmas 2017… bae was being a gentleman and introducing you to the family.
He got you the present you asked for with a few extras, whilst you were prepping your new year's outfit as you realised this was no longer a 'fling'
You've had a few disturbances from a few chewing gum girls but bae shut them down as he knows he's got real one to focus on.
Now it's the month of loveeee and you're still going strong with your perfect cuffing season pick.
You never expected things to be as perfect as this, nor did you expect to be planning on writing your Kitch Noir Valentines card and getting a Bakerdays letterbox chocolate chip cake….
But you're here…so let this sink in Dionne's (Rolls Eyes)
So what's next… you know bae is about to spoil you today?
You've already go your "Happy Valentine's Day" What's app message.
He's already sent you flowers and a cute teddy bear.
Gurrrrrl the guy has cancelled watching Champaign's League football tonight to give you his undivided attention.
You better make sure you're looking CORRECT.
If you wear wigs please… I beg… make sure the wig isn't lifting please, I'm tired of seeing this at peoples big age. Use Got 2B Glued (Ultra Glued) to make sure your wig doesn't fail you tonight.
Blend the black dots on your lace with concealer or makeup powder so bae can't see them, trust me…. guys can see the difference from lace and scalp.
If you have leave out, go and wash it nowwwww and re press the front out immediately.
If you have natural hair, I hope your wash and go is looking correct today, if not a slick bun or a halo braid will have to do lol.
If you're a TWA (Tinnie Weenie Afro) Cantu Curl Activator Cream mixed with Castor oil, Virgin olive oil and rose water will be your best friend today. #CIApproved
And please with whatever hairstyle you have…. LAY YOUR EDGES BABE!!
I think you get the point now lol.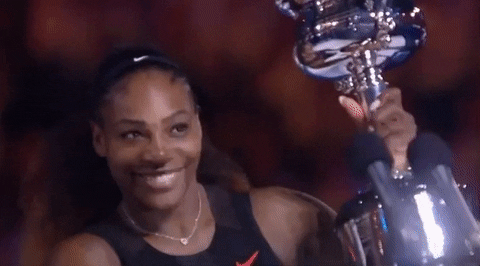 Now that your hair is done, outfit is sorted and confidence is on 1000%….you better get chooow' man and enjoy winning the championships.
You better go Serena Williams on these Wifey Fluffer's lol
You better collect your trophy and wave that around with pride, you won the Cuffing Season Challenge.
Oh Yeah, Oh Yeah.
When you see them 'Archived Andy's' with bae you can be like;
"You alright yeah…. How's your mum she good yeah"…. LMAO!!
(I'm playing, that would be funny though lol)
You gave bae something he couldn't let go of during these cold winter months.
All you have to do now is continue to be cute and see where this takes you.
We've come a long way pleasssssseeee don't mess this up for us, don't let anyone take the trophy, we worked to hard for this.
I won't go on to much as I gotta go and love up on my own man for Valentine's Day lol.
Let me know what you and your babe planned for each other today in my comment section below.
Happy Valentine's Day MVR's (Most Valued Readers)