Is life really that stressful, or do we make it unbearable with our poor decisions?
Let's be honest, we live in a beautiful world with some amazing people, good music and even BETTER food.
What's not to love?
How blessed are we to wake up every day to work on our dreams, learn new skills, love our family and be a better version of ourselves than yesterday.
If we know life is not guaranteed, why are some of us not pro-active about our future?
Why are we not pushing ourselves to be GREATER than yesterday?
Why are we still working for people when we are born leaders?
Why are we scared to take risks?
The answer to this is…
YOU'RE TOO COMFORTABLE!
(Sad but true, if you're offended you better boss up and start brain storming)
Maybe you're getting a good pay package at work and you don't want to risk your guaranteed monthly income for less or no money at all?
I was always told 'don't leave sure for unsure'
I stood by this quote for years, to then realise how scared and lazy I seemed for not taking risks for my future.
It may be hard to start with, and quite unsettling…. but once you find genuine happiness in your craft, you'll be happy you left your SAFE 'sure' job for your 'unsure' SUCCESSFUL lifestyle now.
We need to understand life will have its obstacles and nothing in life comes easy.
To have the best you need to be the best, but this takes times to prefect, it doesn't happen overnight
Every successful person has a 'Rags to riches' story (some more glamorous than others), but they defiantly didn't get to where they are now by doing nothing.
If you can't find time to better yourself you might as well stop reading now bruh… (Jokes… I'm almost done, keep reading.. let me motivate you Ta-daayy lol)
Maybe you make excuses for not executing your goals because you don't have the right resources, time or money?
All the above maybe true, but that didn't stop Oprah hitting Forbes international rich list and being the world's ONLY black billionaire from 2004 to 2006 AND being as the first black woman billionaire in world history.
With all her billions she's remained humble, shared her wisdom and has been an amazing role model to our younger generation around the world.
Oprah quoted 'You don't become what you want, you become what you believe'
Live by this quote and watch your life manifest into everything you dreamed of…
Oprah is GOALS!!
J.K Rowling was DIVORCED with kids, on BENEFITS and struggling to make ends meet – by 2012 she was a self-made Billionaire off the Harry Potter Franchise.
You have to respect her hustle for staying FOCUSED and never giving up.
J.K is the definition of bossing' up on your ex.
Go gurrl LOOL!!
My list could go on but that's enough #GirlPower for today
Take yourself out your comfort zone to live out your life luxuries.
Find the time to work on the details of your idea to create your master piece.
If you don't find the time to do this, how will you get to your final destination?
COCO QUOTES: Successful people are able and willing to do the work to make their ideas a reality.
Never put an expiry date on your future; never envy someone else's success because your time has not arrived (YET)
Remember there is strength in numbers, to grow power it has to be shared.
Speak to your successful friends (or strangers), ask questions, take notes and never be afraid to LEARN from them.
Witness their greatness, mistakes and passion to prepare yourself for your success story.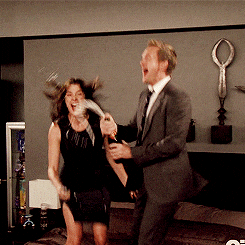 Your time is coming sooner than you think.