Hey readers, welcome back to my blog, I hope 2019 is treating you well so far.
I mentioned last year I had content for dayyyyssss, which is true – But after receiving some words of wisdom from my chargies on Friday 4th January made me get my fingers busy on my keyboard to write a new blog post for ya'll.
I posted on twitter that my youtube channel will be relaunched in February due to my busy schedule and not liking my current into vlog.
My fellow blogger/vlogger Lulu from #FlightsAndFeelings motivated me to take my time with my relaunch and still showcase my video for growth purposes
After her tweet I instantly had a lightbulb moment to still use my old content for my relaunch
Lulu made me realise that even thought I thought my content was pits, I should still show my following the 'not so perfect Ci' footage to see my growth of filming, editing and most importantly when I had mata in my eye to my 'no mata in my eye glow up' videos lol
Thanks Lulu , you're the best!!
My other friend @beyouandprosper on twitter also shared his intake on my relaunch in Feb saying;
"Dont place anymore pressure on yourself, theres no need to rush.

We can tell when something is well put together and when its not.

Take your time, you can't microwave greatness"
This quote had me feeling some type away by him saying 'You can't microwave greatness' I don't think he understood how much he hit the nail on the head for everyone trying to reach their end goal with whatever they're trying to achieve.
In a lot of my blogs I explain being patient and trusting the process to greatness will ALWAYS pay off, even when you're not seeing the results you WANT straight away.
You'll always be rewarded for your tides as the seed you've been watering will eventually show you why it took so long to bloom.
Nothing happens overnight and if it does, it won't last forever as 'quick wins' (You know how I feel about quick wins *Rolls eyes*) is for the inpatient, the follow fashions, the red eye, the cockroaches with small brains lol – You get the drift.
When you take your time to cook your food (food meaning anything your striving for) no one can ever catch you out as you know EVERY ingredient which went into making your masterpiece.
The person who took the easy way out and simply purchased a microwave meal, heated up the dead food for 5mins and letting it cool down for an extra 1 minute (Quick Q: Does anyone do that with microwave meals? – They say let it 'stand' for a further 1-2mins before eating – Aint no body got time of dat lol) could they tell everyone the ingredients? – Of course not because all they did was bung it into the microwave and wait for their pre-made dish.
Heres a visual of how inpatient people wait for their glory whilst their 5 minutes of fame warms up lol.
Never rush the process of your success, NEVER follow your friends or people around you because they're making moves whilst you're still trying to figure it out.
Wait for your calling, enjoy your friends success, clap for them and wait your turn and stop being red eye lol.
Your times coming but you need to be patient and understand 'YOU CANT MICROWAVE GREATNESS'
For example, I'm sure you all know Walt Disney… well did you know The Disney Brothers and Iwerks first deal was with New York distributor Margaret Winkler, to distribute their 'Alice cartoons'.
They also invented a character called 'Oswald the Lucky Rabbit', and contracted them shorts at $1,500 each.
A few years later, Disney discovered that Winkler and her husband, Charles Mintz, had stolen the rights to Oswald, along with all of Disney's animators, except for Iwerks. Right away the Disney brothers, their wives and Iwerks produced three cartoons featuring a new character Walt had been developing called Mickey Mouse which became a instant sensation.
Can you imagine, Winkler stole Disney's animators and had the cheek to steal the rights of his own cartoon characters.
Now… Disney's animators snaked him because they didn't trust the process of their own destiny.
If they chilled they would of gone down in history of working with one of the greats but noooo, they were to quick to jump ship because 'They microwaved their greatness'
They thought working with an established distributor was the peak of their career, what do we call these people – Quick win cockroaches lol.
And Ms Winkler…. stealing the rights to Disney's cartoons shows her lack of ambition, jealously and her need to succeed off someone else's success
What do we call those people…
All together now *Shouts* – Quick win cockroaches!!
Hmmmm… question, where are Alice Cartoons now please?? – I'll wait here whilst you google them.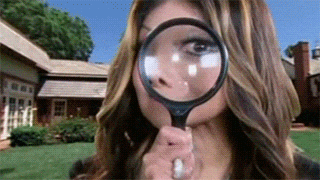 They had their one, two success but it was game over once Mickey Mouse came out to play.
Rather than working with Disney, Winkler wanted to steal from him, leaving her with nothing in the end lol.
In life, never be a Margret Winkler or her husband, focus on your own come up and never red eye for other peoples success or blessings. (Can you tell I love the word 'red eye' lol)
I hope today's post has inspired you to keep pushing, plotting and being patient for your dreams to become a reality.
Dont forger to follow my inspirations for todays blog post.
@flightsandfeelings (twitter and insta handle)
@BeYouAndProsper (Twitter)
Ci xx