Hey readers,
I'm backkkkk (I know you must be tired of hearing this lol)
Currently out of writing hibernation (again) but still in hibernation due to the Coronavirus (Said in Cardi B Voice) taking over the world at the moment.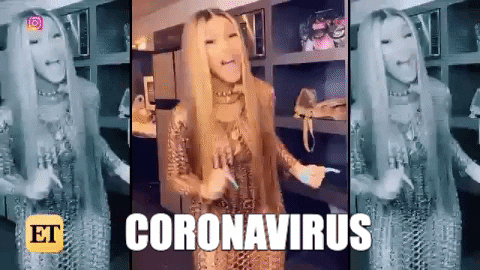 It's been exactly 49 days (50 by the time you read this) in lockdown and honestly it's not as bad as what I thought it would be.
I mean… Future was right, "
Life is Good
"
(For me)
I got life, good health despite ongoing difficulties, food in my cupboards and family and friends to keep me sane.
So really and truly I'm thankful for what I have and what God will bless me with, once this Cori Cori decides to calm down.
I suppose being on 'lockdown' inspired me to drop my annual 'The year of''post five months into 2020, as life has been more than interesting to say the least.
Jan 1st 2020 was my last post on social media due to me being very pessimistic about life situations and needed space to recharge my batteries to drop some heat once I'm back to my full tank of blogging energy.
We all seemed so happy to enter a new decade, dropping funny quotes/memes and constantly gassing each other that 2020 is the year of execution and Kylie Jenner "Rise and Shine" movements lol…. But one of my favourite quotes I saw floating around on instagram in Dec/Jan was; "Sometimes it take 10 years to get that One year that'll change your life" and you know what lol….. it literally took a whole ten years for us to all go on timeout, sit in our houses and REFLECT on the person we are today, realise 2000-2019 were the golden years and 2020 is indeed the ghetto lmao!!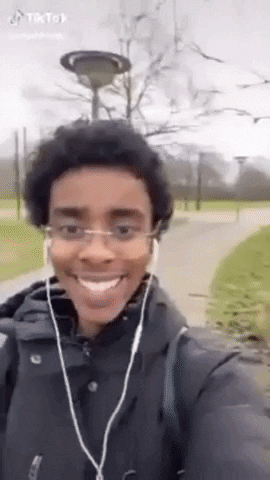 Soooo many people have found a reason to complain during quarantine when for some people, there's no need
(Let me land please… cheers)
Even though life is looking PITS right now, lets fill up our cup of much needed optimum and try to remove as much pessimistic emotions due to the worlds current crisis – Lets use this time of stillness to;
Change our folly ways and GENUINELY love more of each other and ourselves
To work on business ventures you've had coob up (cooped up) in your head because you're screaming "Work won't allow me to be great and focus on my ventures" Sis/Bro.. here's your chance, don't waste YOUR time.
To be more spiritually aligned with yourself – This could be reading your Bible/Quran or your chosen book of teachings to understand it from a different perspective, or just talking to God and asking him for direction. Sometimes speaking affirmations to yourself help too manifest positive vibrations to come your way.
STOP BEING LAZY… cut out dirty habits and start introducing positive routines which will help your life, work, business or relationships which drives your partners, friends and family crazy. You got time to work on yourself , no excuses – Do it!!
To be grateful for what you already have, thank God that you've seen another day during this pandemic and take each day as it comes.
I'm saying this because many people are not living good right now so please, count your blessings.
Staying in your house maybe boring 'To you' but others may not have it so easy, some saw going out to work as an escape from domestic violence or mental abuse.
Maybe some parents saw school as a way to feed their children as they can't afford to feed them dinner, or maybe they're illiterate and struggling to play teacher right now whilst also juggling WFH stress.
Lets also think about single and nuclear families living in not so pretty conditions, low pay and low mural to educate and keep their children entertained and happy as some kids may not be adjusting to these changes – Especially if they're the only child missing their school friends.
Let's not forget about mental health, maybe meeting up with friends or having a quick coffee at Costa was an escape from loneliness, anxiety or mental health troubles.
The icing on the cake, we say being at home is boring… what about the people that live on the streets with no food, drink or support??
It's hard for some of us.. I understand this… but during this time, think of others going through worse situations than yourself, give thanks and do as much as you can to help/support others.
This is the perfect time to be the best version of yourself to make a difference for the unforeseeable future that is soon among us.
To be honest, (For me) I feel like we've had some easy guidelines to follow during quarantine compared to other countries.
My fellow Caribbeans are being told to eat crackers and oats if they don't have bread and the killer instruction
"STAPPP MOVVING" – LMAO!!
Thank God we can finally go to our local supermarkets/corner shop and buy the basics unlike some countries.
To lighten up the mood of this post, please see aunty Audrey giving us simple instructions during lockdown lol
**Boris could never come with this attitude, we'd be on some riot movements like its 2011 smh**
Anyway, if you can take anything away from todays post, please use this time of stillness to be happy, thankful and check in on friends and family as much as you can.
Let's use our social media platforms to spread love and laughter to help people facing battles we cannot see.
Especially as some people are using SM/technology to watch loved ones being buried – Honestly I'm lost for words, Covid-19 has really left an imprint of confusion and pain around the world smh.
**If you've been effected by COVID-19 please feel free to DM me to talk, I'm here to lift your spirits and arrange grocery shopping trips around the London/Kent area***
Thank you everyone for reading todays post, drop a comment on what you're thankful for and advice which has helped you stay sane during lockdown.
Please stay safe for you and your family.
Ci x