Hey readers,
Welcome back to another post
Today I'm kicking off my Relationship Ciries with a four part blog post, featuring three different couples and their current experiences during lockdown.
I'd like to thank all parties for being open and honest but mainly for letting me into their lives for the past eight weeks.
Some days seemed easy, some quite hard and others in tears, all in all I'm happy this social experiment has allowed couples to be open and honest with one another to teach me, my readers and themselves about life lessons in love communication and comprehension in relationships (Which I think is mistaken for communication A LOT of the time
(Blog post pending on this soon)
To kick off todays episode, I'd like to introduce my three couples who will not be going by their real names for obvious reasons – Duh lol.
Couple 1
Jade 31 – Lucian 31
Location: Essex
Relationship Duration: 10 Years
Relationship Status: Engaged for 2 Years
Star sign of Jade: Aquarius (My G)
Star sign of Lucian: Libra
Back story of Couple
Jade and Lucian's love story started when they met a decade ago in Farringdon's Tinsel Town.
Now… If you're from south London we all know how lonnnnng the line was to get into Tinsel Town just to drink a simple Oreo Milkshake or enjoy their bday jingle meal with their complementary trophy (ahhh the good old days)
Anyway, fast forward and within those ten beautiful years, Lucian has climbed to the top of the food chain in his career whilst Ms Jade runs a successful business going strong for three years and counting.
Lucian proposed three years ago on holiday but due to in Jade's words "Luci wants this his way or no way" they've (more like him from what I've been told by both parties) decided to put marriage on the back burner until further notice.
Now, they sound like a successful couple who have the odd fight here and there which is normal.
They've got ten years of knowing each other, so it's the inevitable that they know and love each other deep right?
A little lockdown won't effect their love, they're strong, compatible and secure within themselves and their careers – I'm sure this experience will have them walking down the aisle in no time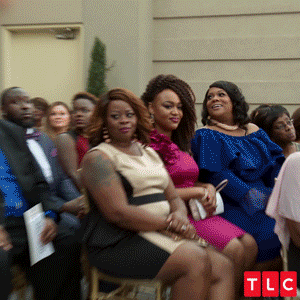 (I'll be attending your wedding like – I helped make this happen yo lol)
Whats your thoughts so far – Okay sooo, let's make this interactive, pause here and drop a comment down below lol.
Anddd we're back….
Couple 2
Melissa 30 Johan: 28
Location: London
Relationship Duration: 6 Years + 2yr old Son
Relationship Status: Common-law partners (Unmarried)
Melissa star sign: Leo
Johan star sign: Capricorn
Back story of Couple
This six year love affair all started with Melissa shooting her shot with Johan at the post office as she was in need of 'help' with her packages when she 'lost' her card lol
Johan politely paid for Melissa's package whilst refusing to take the money back via online banking transfer
(Sis…. You're smart for this one)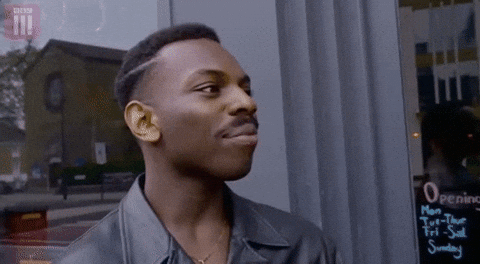 During this healing transformation, they created the greatest gift of a lifetime… their son Kane who turned two in February, although this gift was unplanned, both parents were excited to become parents and enjoy creating memories with their bundle of joy.
As the years have gone by, this couple have helped each other through their individual traumas by attending couples counseling, as well as independent therapy to work on themselves to be better for each other, themselves and their son
(SHOUTS: I LOVE THIS TYPE OF ENERGY)
This beautiful couple have recently started a joint business venture which they hope to launch after quarantine, allowing them to see more of each other as Johan working schedule doesn't allow them to spend much quality time.
Marriage has not been discussed as it's not top priority for them as they already call themselves an old married couple lol.
From our two hour meet and greet via FaceTime, Melissa seems to be the romancer in their relationship, whilst Johan has a more go with the flow/ chilled energy.
With both individuals understanding it takes time, dedication and hard work to better themselves, lockdown should be filled with much deserved family time Melissa has been craving and hopefully more flourishing ideas for their business venture (alongside Kane giving mummy and daddy terrible two energy lol)
Soooooo whats your thoughts on Melz and Johan? Drop a comment down below (Again) lol
Couple 3
Simone 30 Austin 35
Location: London
Relationship Duration: 4 years
Relationship Status: Married (1 year)
star sign: Taurus
star sign: Scorpio
Austin swept Ms Simone off her feet by a simple 'Hellooo' whilst dining with friends at their now favourite restaurant 4 years ago.
Simone excitingly expressed she knew she found the love of her life after their first official date at the park with ice-cream, homemade sandwiches and mini bluetooth speakers blazing old skool RnB planned by Austin.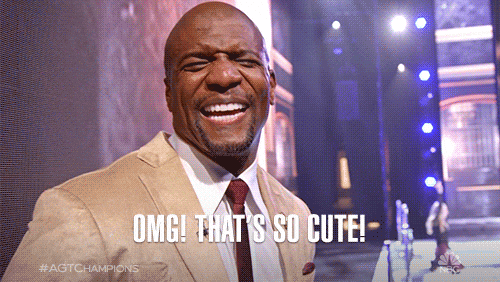 In three years life came at them fast, they travelled, fell deeply in love, moved in with each other and got married.
Now that life has slowed down, the lack of romance, love and passion has put a huge strain on their relationship.
Simone misses her husbands spontaneous day dates and Austin feels his wife is (in his own words) 'low effort'
With both love birds stuck but still in love, they're hoping this lockdown will remind them of their vowls…. "Till death do us part" bur right now it feels like like "Till on of finds attention elsewhere"
Will Melz and Johan enjoy spending quality time together?

Will Lucian and Jade walk down the ailse??

Will Austin re-enact their first date in their garden to bring the 'spark' back…..???

Find out next time on…. Imperfect Love Stories LOL!!
Whew… information overload right?! – I cant wait to see how this pans out for our couples, I pray we learn some key lessons to better our current relationships/situationships or self love journey for the better.
So what did you think, I know I asked you to drop a few comments mid blog post, but nows your chance to really give your opinion on our couples… who's your favourite couple so far? Can you smell drama?
Leave a comment and tell me what on yooo mind for real, for real!! lol
Anywhooo – Thank you for reading todays blog post, looking forward to seeing you in Part 2
Ci ya soon..
Clo xx