Hey readers,
Welcome to my first blogmas post – Whoop whoop
I know… I'm thirteen days late, but 'My Ye is different to other bloggers Ye' so doing twenty-five days of posts isn't for me lol.
I'm organised but honestly, my Destiny's Child – 8 days of Christmas themed blogmas was a hit last year, so its only right I bring it back for #Blogmas2018.
As it's the month of giving I wanna give TWO of my supporters a thank you gift for being real riders during my break away from blogging.
To win your xmas gift, you have to answer the below questions via my DM's (Twitter or Insta)
The first two people to get all questions right WINS!!
Ok here we go;
Whats my favourite colour?
How many blogs have I posted to date?
What/who do I refer to as Cockroaches/Gargoyles?
What blog post did I introduce Miss 'Motivational Monica'?
Now I'm sure you're wondering what your xmas gift is….???
Well… it's a surprise, what fun would it be if I told you what you're getting.
A xmas gift isn't a xmas gift if you already know what is is – Duh!! lol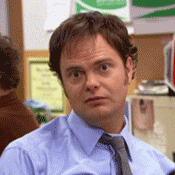 You have 48 hours to jump into my DM's with your answers.
Good luck my G's