Hey beautiful people,
Welcome back to another blog post by yours truly, but most importantly…. welcome to the month of loooovvvvvvvveee  lol.
February is not only the month of my creation, it's also the month of knowing if you're a Wifey aka Motivating Monica's
OR a Side chick…. aka Fun Felecia's and Delusion Dionne's . SMH!!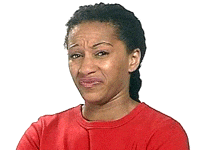 Today's blog is to update you on my favourite Pre Valentines playlist that gets me in the mood for getting dolled up for bae and being extra affectionate to my starfish (that's babe's nickname lol)
My Kitsch Noir Cherub has defiantly got me in the mood for Valentine's day this year.
My Valentines playlist is a mixture of old and new skool hits that remind me of memories I've shared with my bubba.
Plus these songs are FIRE, don't ever front like you wont be pumping these tunes later on lol.
If I could I'd bless my playlist with all Joe songs because my babes took me to his concert a few years back.
Let me tell you, I screamed my lungs out whilst my hubby sat there drinking his orange juice like:
LMAOOOO
He did good, go bae!!
Anyway enough about the love of my life, enjoy my top 25 Valentines songs below:
Bonus: Raekwon – Ice Cream (Bae's choice) LMAO!!