Hey readers,
Welcome back to my blog…
I can't believe its been nine months since my last blog post.
But I'm back, better and fully here to have you gassed on your journeys to work like;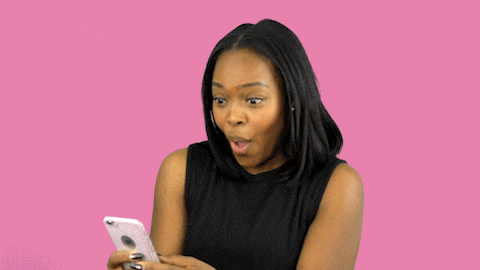 I hope you're enjoying my new website and catching up on old blog posts to remind you of my writing style and endless banter.
I did mention to you guys that i'll be relaunching my youtube on the 2nd but umm.. yeah give me a few days because editing is no joke lol
Subscribe to my channel please – Thank you
Today's post is going to be short and sweet as I have soooooo much unreleased content to share with you in the next few weeks.
Now… if you're following me on Instagram, you'll notice I've deleted all my old posts, I'm sure you've also realised I'm no longer using my old name 'Coco V London'
To explain both updates without confusing or boring you to death, I needed to change my name and delete pictures for my own sanity.
I was already in the process of updating my website, but due to a dramatic lifestyle change, stress and hella acne during my last blog post 'Trust your instincts.. please' it was best for me to start a fresh which included changing my name/logo.
In a few months you'll understand why 'Ci' is a much better fit for me which I'm sure you'll all grow to love.
Now to answer a few questions I received via insta DM…
The funniest question has to be this one;
You've made my 2018 – Well done BUT…
No I I'm not pregnant, why the hell would I be hiding a pregnancy at my big age lol. Furthermore, am I a celeb?? I'm a regular, smeeegular girl uno, can I be stressed in peace without being accused of hiding pregnancy lol 
Anywhoooooo… I also received some inspiring, funny and emotional DM's/emails which made me laugh, cry (yessss, some of you lovelies pen game is stronnnngggg lol) and realise that there are people watching my greatness from fake accounts because I blocked them… wowu, at the age of 26-36 people are still making fake profiles smh.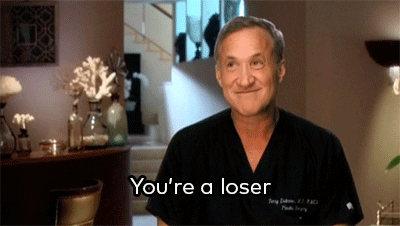 Anyyywhooooo….
With this I say 'Thank you' for those who have been supporting me as Coco; the funny, words of wisdom killa' who started off blogging for fun.
To now rebranding as Ci, the business woman, the re-birthed blogger, words of wisdom killa x1000 and your virtual best friend who appreciates everyones love and positivity during my absence in the blogging world.
And lastly… 'Next' to all the drama coming my way – I'm ready for you cockroaches/gargoyles. 🙂
Enjoy my blogs, feel free to contact me for collabs and lets hope the 'Life of Ci' brand don't change next  year lol.
(Whispers) – XOXO, Life of Ci
(For those who didn't watch gossip girl – you won't understand the xoxo part so ignore it lol)
Byeeeeee xx